GREAT NEWS!
Alaska Fishing Vacation
2013 Rates are still in effect! I haven't raised my rates in a long time, but I will soon. If you book a trip before I make the change, you lock in the old rates.
Call Toll Free
1-888-462-1521
Affordable Alaska Lodging
Recommended by Anchorage Alaska's
" Best Fishing Places "
Specially Priced Packages for Father & Son Fishing Trips.
For your convenience, we offer several different fishing & lodging plans to suit every taste and budget.


Alaskan salmon fishing on the Kenai River. Complete fishing packages that are as close to being All Inclusive as any you will find.
Alaska's salmon fishing and rainbow trout fishing that is not over priced or full of hidden charges. Come fish with us and enjoy our comfortable private cabins located in a tranquil natural setting. The ultimate Alaska fishing vacation where everything is available in one budget friendly price. Yes, all those items not normally included in the package price of other outfitters is available here like hip boots, fishing rods, nets, gold panning equipment, metal detectors, and so very much more. There are even huge discounts available if you need a rental car during your stay.
Home - Kenai Cabin Rentals - Rental Equipment - Alaska Salmon Fishing - Kenai River Cabin Rentals -
Welcome to Affordable Alaska Lodging on the web.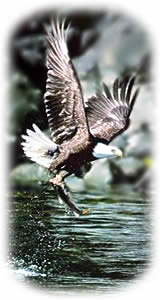 Whichever road you take, however you arrive or when, you will undoubtedly pass by some unforgettable scenery that will change your definition of spectacular forever. Alaska is covered with lakes and rivers, mountains and valleys, inlets and fjords that each in their own way redefines beauty by encapsulating us into their obscurities. But quietly nestled within the confines of all this splendor lies a little piece of this heaven where time just seems to have no meaning.
Inquire about or very special "Kenai Fishing Packages" and our exclusive "Father and Son Fishing Trips", Specially Priced just for the 2014 fishing season.
Budget Friendly Lodging with a Smile.
The Kenai Peninsula, Within a few hours of Anchorage and amidst the splendor of what folks in other parts of the state have termed "Alaska's Playground" is a relaxing, out of the way, hideaway called Affordable Alaska Lodging where your fantasies can become reality and your yearning for something out of the ordinary exists for those few that stumble onto its paths. For more on our lodging alternatives see Affordable Kenai Cabin Rentals for the whole story.
Winter Recreation and Lodging Specials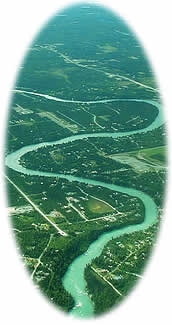 Apart from the known is a lesser side to Alaska. If you venture to the Peninsula in the winter, take some time to participate in the exciting activities or plan to visit the events that make the Kenai such a great winter destination. If its relaxation you seek, just kicking back amidst the tranquil pines and enjoying a hot cup of tea will surely ease your mind. Meditation and relaxation, are just some of the reasons to plan a stay with Affordable Alaska Lodging on the Kenai Peninsula today.
Located in Soldotna Alaska, Affordable Alaska Lodging is where you will find the Best Salmon Fishing In Alaska. Plan your dream Alaska salmon fishing vacation! Alaska salmon fishing and affordable lodging again will be offering budget friendly family rates on Alaska fishing trips for King, Silver, and Sockeye Salmon fishing on the Kenai Peninsula.
Alaska's most affordable vacation hideaway offers Alaska Vacations with guided salmon and halibut fishing to complement the outstanding budget friendly lodging in nearly new fully equipped cabins conveniently located in the heart of the Kenai Peninsulas' best fishing.
Call Toll Free
1-888-462-1521
Affordable Alaska Fishing Vacation and Monsterous Alaska Salmon Fishing Trips for the whole family at a budget friendly price.
Affordable Kenai Fishing & Lodging
PO Box 2357
Soldotna Alaska 99669
Toll Free : 1-888-462-1521
Local : (907) 252-5464

1Affordable Alaska Fishing Trips is willing to go the distance to make your trip something really special. Call us today for the best prices on Alaska Salmon fishing trips or our very popular late season trophy trout fishing trips on the Kenai River in Alaska.